---
Restore Charge:
Based on the electrochemistry with ThunderZee's voltage charge pattern applied, the broken chemical bonds of electrolyte are restored so that battery capacity is restored.

Test result performed by the 3rd party: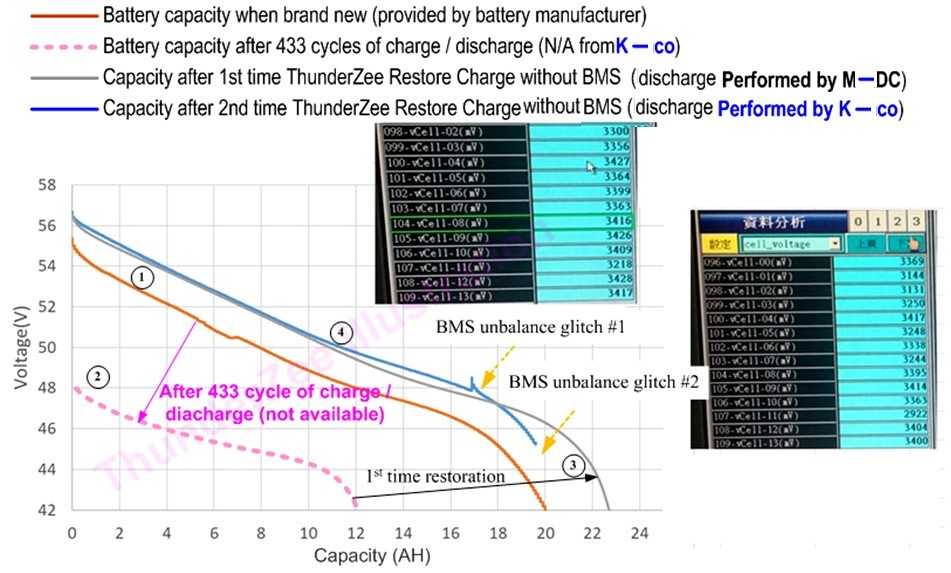 Speed Charge:
ThunderZee's speed charge can be customized (e.g. 40X) by our proprietary charging pattern and integrations of supercapacitors. Our speed charge core technology allow us to chage single battery (or cell) at 2X speed of current fastest CC-CV method (with no supercapacitor). Please ask for details.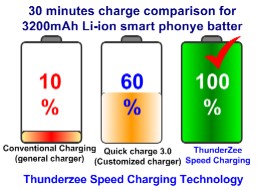 Ultra-fast Rechargable Zinc-Air Battery:

Thunderzee's Zinc-Air Battery advantages:


High energy density and High power
Safe - non explosive and no burns
Low cost -

ThunderZee has no precious metal used

Non-toxic to human body
Enviremental friendly

Ease of maintaince and longer life

Prototype of Zinc-Air Battery - charging the cell phone